Live Casino – Baccarat DragonTiger Roulette High-Low
SexyCasino provide the excited betting experience in Live Casino to give players feel like playting in the landbase casino.
Enjoy popular games all over the world on your mobile phone anywhere anytime e.g. Baccarat, Blackjack, DragonTiger, Roulette and SicBo.
How to Play Baccarat
To play baccarat, players have to place a bet whether player or Banker to guess the result of the winner
or else the result might be draw. Player and Banker are dealt 2-3 cards. Score count is only the one digit numbers.
Playing baccarat online is convenient. Wherever players are, Baccarat can be played.
There are various bonuses that cannot be found in landbase casinos e.g. free trials.
SexyCasino provide a variety of Live Casino providers e.g. Evolution Gaming, Sexy Baccarat, SA. Gaming, Ho Gaming, Asia Gaming, Pretty Gaming, Lucky Streak, Dream Gaming and BG.
Lotto Lucky Deposit
ฝากลุ้นโชค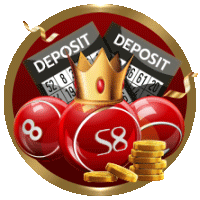 Lucky Wheel
Lotto Lucky Deposit
ฝากลุ้นโชค